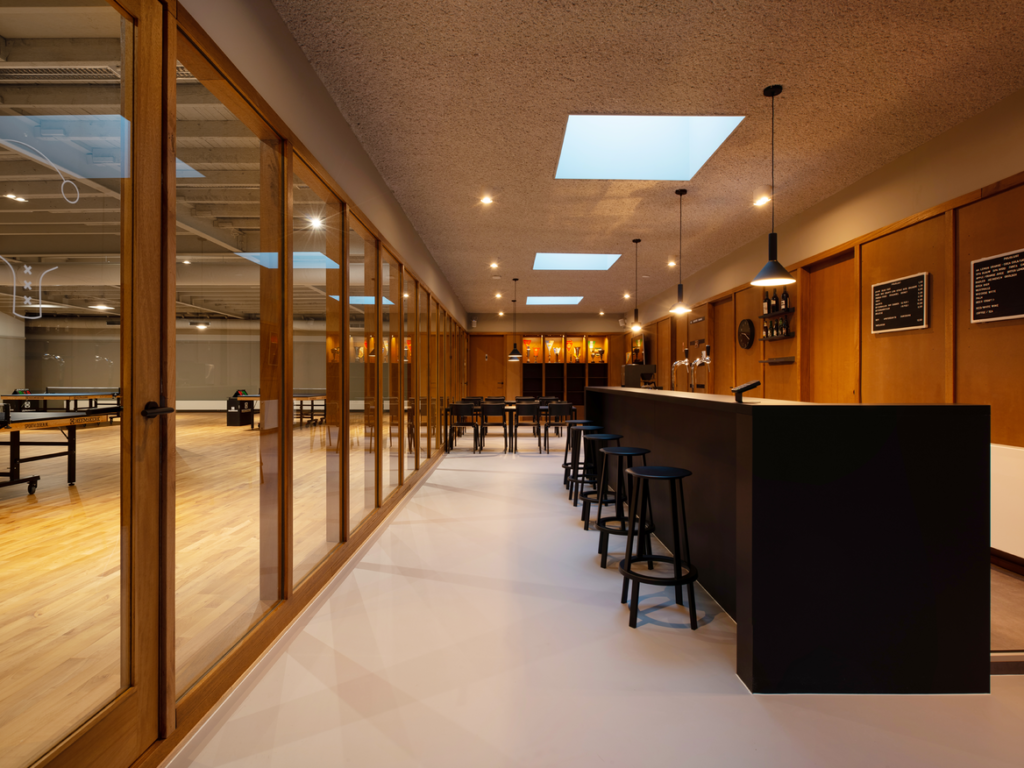 NEW ACCOMMODATION AMSTERDAM '78
From 2020 we will be playing in a new hall at Baarsjesweg 265. After 35 great years at the Schoolstraat we are saying goodbye, and hope to welcome you all at the Baarsjesweg!
Table Tennis Club Amsterdam '78 was founded in 1934, so exists for over 85 years! The club is a continuation of the former Delta Lloyd which had a lot of national and international achievements in the 1970s.
With around 170 members, Amsterdam '78 is one of the largest table tennis clubs in Amsterdam, as well as one of the larger ones within the National Table Tennis Association (NTTB). Our accommodation is located close to the centre of Amsterdam and is our own, which provides us with the opportunity to offer many trainings and access for open play.
Around half of our members, both seniors and youth, take part in the regionally or nationally organised leagues, participating in many different levels. So all in all, an active club for all ages.